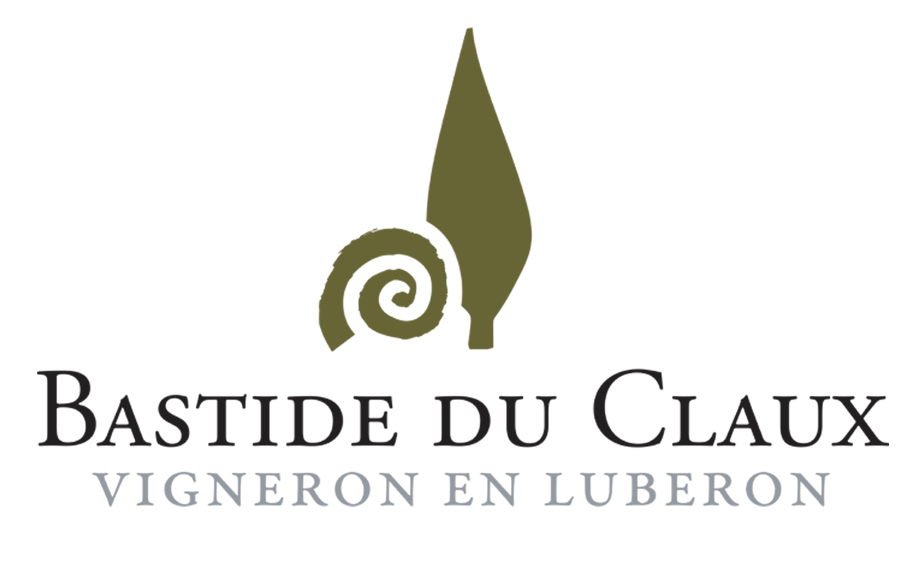 My family's winegrowing history goes back 400 years in Chassagne Montrachet.
And mine back to 1996, the year I arrived in the Luberon. The snail – that's me!
What better emblem for someone born in Burgundy!
With my winemaking studies under my belt, a meeting with both Ludmila and Provence, and here I am transporting my roots to the lands of the Vaucluse.
After six years of intense preparation, Domaine de La Bastide du Claux was born in 2002, from a strong desire to combine my traditional Burgundian vision as a winegrower with the innovative dynamic of a booming wine region, AOC Luberon.
Over the years, a long search has led me to isolate certain terroirs of superior quality, to define a range of wines intended to reflect the particularities of this superb region.
An established Burgundy team that continues to take shape
She, who knows the vines so well, she has been taking care of them for over 30 years. Chaglia is the memory and energy of the estate across the seasons. As precious as a member of the family.
He was also part of my father's team. Daily, he watches over the progress of work in the vineyards, monitoring the wines as they age and preparing orders for shipment. He is my right-hand man in Burgundy, with each vintage we find the right pace for our discussions, at the estate and at distance.
The consultant oenologist, who knows Burgundy very well. He has been working throughout the region for years, and we take advantage of his great experience at each key step.
Domaine Sylvain Morey today is 14 plots to pamper, spread over 3 hectares and 96 ares, where Chardonnay, Aligoté, Pinot Noir and Gamay share the limelight.
Click on a plot to see the associated wines
Plot name : LES PIERRES
Appellation : Chassagne Montrachet Village
Commune : Chassagne Montrachet
Surface : 0ha11a11ca (2.6 ouvrées)
Altitude : 220 m
Orientation : Sud
Géologie : Sols argilo-calcaire
A plot bought from my father and Catherine in 2014, its clay soils mean that it doesn't suffer from water stress and reaches good ripeness, giving golden and balanced grapes.

CHASSAGNE MONTRACHET VILLAGE BLANC
– Vintage : 2017
– Commune : Chassagne Montrachet
– Appellation : Chassagne Montrachet Village
– Colour : Blanc
– Vineyard : Le Petit Clos / Les Pierres / La Bergerie
– Grape variety : Chardonnayy
What if time were the real key to Burgundy?
Taking the time to move from the scale of centuries, the immutable time necessary to create everything, to the vintage scale, an uncertain time, renewed each year to try to express the best of what is offered to us. Taking the time to progress and grow the idea of what the terroir of Burgundy is about.
At each moment, each decision, trying to be a little more precise, and always favouring simplicity and great family traditions to transcribe all the nuances of the estate's various cuvées as best we can.
All the details are in the technical sheets that you can download.
"The Domaine is a member of a group of sharing winegrowers:
"Les Gobeloteurs" (www.gobeloteurs.fr)
which brings together some of today's most exciting French wine producers, so it is only natural that my Burgundy wines have been included in the tastings since their first vintage."