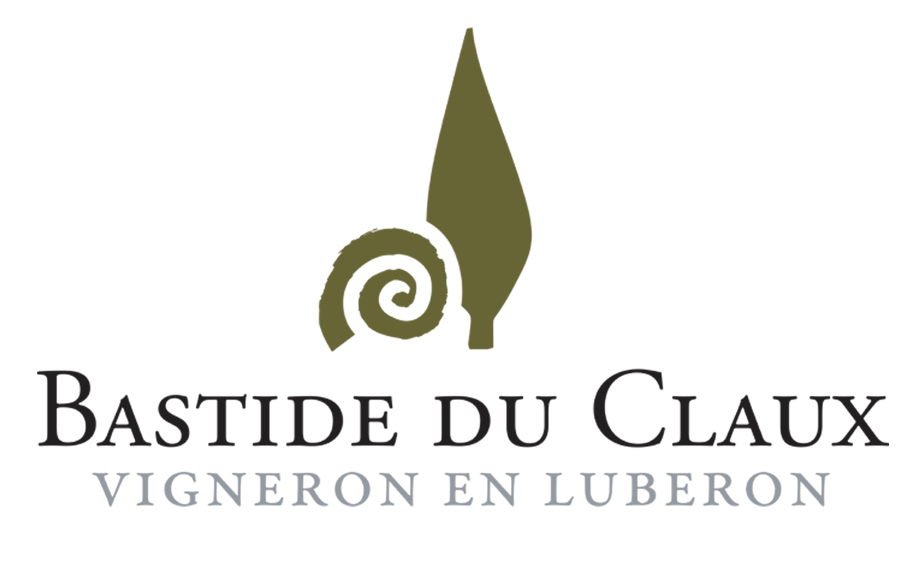 My family's winegrowing history goes back 400 years in Chassagne Montrachet.
And mine back to 1996, the year I arrived in the Luberon. The snail – that's me!
What better emblem for someone born in Burgundy!
With my winemaking studies under my belt, a meeting with both Ludmila and Provence, and here I am transporting my roots to the lands of the Vaucluse.
After six years of intense preparation, Domaine de La Bastide du Claux was born in 2002, from a strong desire to combine my traditional Burgundian vision as a winegrower with the innovative dynamic of a booming wine region, AOC Luberon.
Over the years, a long search has led me to isolate certain terroirs of superior quality, to define a range of wines intended to reflect the particularities of this superb region.
The estate's "Swiss army knife". In the vineyards and cellars, he has been my right-hand man since 2008. We have built up a relationship of trust, vintage after vintage. Today when I leave for Burgundy, I know that Steven will take care of things.
The soul of the estate's vineyards. Knowing the right gestures, a perfect understanding of the plant and a wonderful positive energy make him a solid pillar to lean on.
The other Burgundian in Provence. A consultant oenologist who has supported me at each important step since 2015. Harvest dates, blends, ageing, we speak the same language when it comes to wine.
In an authentic and protected part of Provence, in the heart of the Luberon Natural Park, I cultivate a fragmented vineyard spread over fifteen hectares at the Bastide du Claux. Offering a rich combination of soils, climates and exposures, this space dictates how we work: highlighting its particularities, respecting its natural balance, being sure to make the right gesture.
Click on a plot to see the associated wines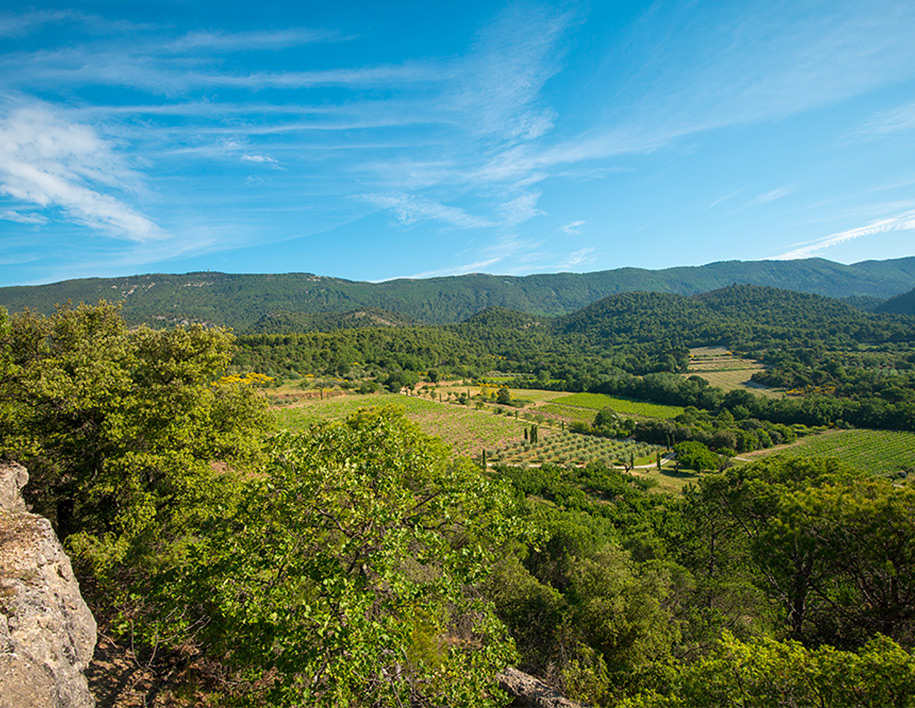 Commune : Cabrières d'Aigues
Surface : 1.70 ha
Altitude : 430-450 m
Orientation : Nord est
Géologie : Argiles sur argilo-calcaire
The Capriers vineyard is a splendid plot, the highest in the estate, located in a protected and natural environment at the foot of the Luberon. Clay soils very similar to those of Le Claux, with an almost identical orientation but a higher altitude by almost 100 m. These vines, taken over in 2008, took a long time to find a natural balance allowing the grapes to reach the right level of ripeness. The old Syrah vines, following a more productive first part of life, are gradually dying off rather early. We are therefore trying to protect the survivors as best we can, while adding new plantings to rebalance the plot. There are therefore young plants of Grenache Noir, Pinot Noir and Counoise and the whole plot is harvested and vinified at the same time, to give a cuvée that often adds complexity to Malacare and refines Le Claux.
Planting of a new white plot is planned for 2021. The combination of altitude / clay / north-east orientation should achieve very good results.


– Vintage : 2016
– Region : Rhône Valley
– Appellation : Luberon
– Colour : Red
– Plots : Le Claux / Saint Jean / Capriers
– Grape varieties : 60% Syrah / 30% Grenache Noir / 10% Mourvèdre
– Vinyeard : ECOCERT Organic viticulture certification in progress

– Vintage : 2018
– Region : Rhône Valley
– Appellation : Luberon
– Colour : Red
– Plots : Malacare / Rourabeau / Capriers
– Grape varieties : 50% Syrah / 30% Grenache Noir / 20% Carignan
– Vineyard : ECOCERT Organic viticulture certification in progress
Twenty years ago, I devised the division of the estate by plot, to create the cuvées that we still find today.
The rhythm of the seasons, the evolution of our environment and of land heritage, the generous and free Nature that we must learn to rely on and sometimes gives us the impression that we have to confront it, all this continues to channel my ideas about what Luberon wine is today and to influence my actions.
In all three colours, our range still consists of these same 7 original cuvées.
The concrete and lasting expression of the richness of the estate's diverse terroirs.
All the details are in the technical sheets that you can download.